Thank you to all who nominated!
Before I get onto the voting, just a couple of little promos:
chicswank
(coolest name ever) is a new graphics community that is looking for makers to post their work there. We have so many fantastic icon makers here so if you are interested in applying to be a maker please check out the community!
be_obsessive
- Is a new challenge community, unique to any others.
Every ten days a new round starts. The round goes like this: you will be given five themes. In addition to these five themes, you will be provided five 'extras' - fonts, brushes, textures, songs, & images - all there to inspire you. During the allotted ten days, you will make 10 NEW icons for the challenge. They can be of anything, as long as they are somehow related to the five themes & five extras. NO ANIMATION. You will then post them here, as well as anywhere else you like.

At the end of ten days, a poll will go up. Unlike most challenge communities, you are NOT competing against other designers for first place. Instead, people are picking one best icon of your ten and saying why. Each designer will have their own 'winning' icon, and can even get a banner for it!
- The community accepts designers of any fandom at any skill level =D
Now, onto the voting!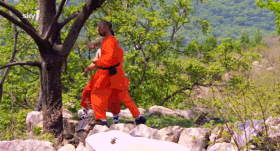 VOTING PART 1
Voting Rules:
-Post your votes as a comment to this post - all comments are screened.
- Please vote in ALL categories.
- Do NOT vote for yourself or ask others to vote for you.
- If you recognise any icons please try to vote objectively and not just vote for your friends.
- Voting Will Close
11.59PM Wednesday 5th January 2011
in your timezone provided we get enough votes. Results will hopefully be posted the following day.
Voting is in TWO PARTS (as there are so many categories) so please be sure to vote in All parts!
(
Collapse
)